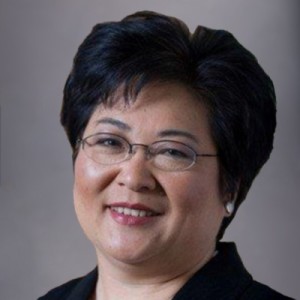 Verdant Law
Catherine K. Lin is Senior Counsel at Verdant Law.  Ms. Lin is a graduate of Yale Law School, where she received the Public Interest Award for her lead organization of the Conference:  Environmental Law Turns Twenty, honoring the contribution of the Law School graduates to the development of U.S. environmental law.  Ms. Lin also holds a Master's degree in Industrial Geography from Columbia University.   Her thesis topic was "The Impact of Environmental Law on the U.S. Petrochemical Industry."  Ms. Lin received her Bachelor's degree from Wellesley College.
Since entering practice, Ms. Lin has developed a concentration in comparative environmental law, focusing on complex, cross-border transactions, host country regulatory compliance, and product stewardship – particularly, in connection with supply chain continuity, chemical registration, extended producer responsibility, energy efficiency and climate change.  Ms. Lin was formerly a Corporate Counsel with Pfizer, Inc., where she provided legal counsel on EHS matters to Pfizer's business, manufacturing operation, R&D as well as commercial transactions located in Europe and Asia.  Ms. Lin also tracked legislative developments in Europe and the Asia-Pacific region in the areas of chemicals registration, product stewardship, and climate change and energy efficiency.  Prior to joining Pfizer, Ms. Lin was a Special Counsel with the law firm LeBoeuf, Lamb, Greene & MacRae where she focused on the environmental aspects of complex transactions involving energy or manufacturing facilities, or large commercial real estate portfolios.  In particular, she focused on cross-border transactions requiring analyses and harmonization of the environmental laws and liability regime of multiple jurisdictions.
Representative engagements handled by Ms. Lin encompass the following areas:
Product Stewardship
Provided comments and advocacy to EU Parliament regarding EU's chemicals regulation (REACH)
Provided legal and strategic support for filing of chemical registration with Chinese regulatory agency
Provide background briefings for and informal feedbacks to the Chemical Registration Center of the Ministry of Environmental Protection of China relating to various draft provisions proposed for inclusion in new chemicals registration regulation ("China Reach")
Worked with trade associations in US and China to analyze and assess compliance obligations imposed by various chemicals regulations on member companies
Provided training to in-house legal and technical personnel regarding compliance with chemical registration requirements in EU and China, with focus on strategy for ensuring supply chain continuity
Analyzed and assessed the United Nation's initiative to regulate mercury, giving particular attention to the issue of product regulation under the proposed globally binding legal instrument
Track and analyze development of law in China and India regarding restrictions of chemical substances in products
Developed and negotiated E-Waste management master service agreement
Environmental Aspects of Cross Border Transactions
Provided training to in-house legal and technical personnel regarding how to conduct environmental due diligence and contract negotiation, including drafting of key environmental provision.
Conducted environmental due diligence, risk assessment, and contract negotiation for over 100 cross border transactions, including:
Acquisition of real estate portfolios in UK, France, Germany, Italy, Belgium, Sweden, Poland, Japan and Australia
Acquisition/Divestiture of pharmaceutical manufacturing, R&D, and logistics facilities as well as business offices in UK, France, Germany, Italy, Belgium, Sweden, Spain, Greece, Russia, Japan, South Korea, India, Singapore, and China
Acquisition of biotech companies in US and UK
Merger/Acquisition of US insurance companies in connection with insurance demutualization or other business combination
Acquisition/Divesture of power generating facilities throughout the US in connection with state electric deregulation
Acquisition/Outsourcing of pharmaceutical product lines (incl. supply chains) in China, India, Japan, and South Africa
Regulatory Compliance
Oversaw EHS compliance for EU and Asian manufacturing/research facilities, and business operations, including:
Effective prevention of major, reportable incidents and enforcement action against covered facilities and operations
Timely investigation and amicable resolution of release incidents and colleague health complaints
Reviewed EHS audit reports for issues to be reported Corporate Chief Compliance Officer
Environmental Defense of Legacy Transactions and Operations
Defended cross-border environmental indemnity claims arising from past acquisitions
Supervised and monitored US Superfund defense and cleanup arising from past manufacturing operations and acquisitions
In addition, Ms. Lin has given numerous presentations and co-authored articles on international environmental law and China's environmental law, including, for example:
Recent Presentations
"Supply Chain Management:  Managing Transactional Risks in the Age of Global Chemicals Regulation" Informa Global Chemicals Regulation Conference, NC, 2013
"Global Chemicals Regulation in the Transactional Context," Green Chemistry Conference, CA, 2013
"From Digital Divide too Digital Dump: A Transnational Law Consideration of the Global Electronic Waste Problem," Florida A&M University College of Law, FL, 2011
"The Transboundary Challenge of the E-Waste Trade," Connecticut College, CT, 2009
"China and the Challenge of Global E-Waste Management," Pace Law School, New York, 2009
"Pfizer's Environmental Transaction Program," Pfizer RES Lunch and Learn, NYC, 2008
"New Developments in Chemical Regulations" Pharmaceutical EHS In-House Roundtable, Washington, DC, 2007
"China's Chemical Registration Regulation," PhRMA Meeting, New Jersey, 2006
"PRTR and Development in EU Environmental Disclosure Requirements," Pfizer PGM Regional Meeting, Italy, 2006
"International Environmental Enforcement Trend," & "Environmental Transaction with Application to Contract Manufacturing," Pfizer PGM Regional Meeting, Bangkok, 2005
Published Articles
"When is the Parent Company Liable? A Lesson in Corporations, Subsidiaries and Environmental Problems" Business Law Today, Vol. 12, No. 2, 2002
"Globalization, Extended Producer Responsibility and the Problem of Discarded Computers in China: An Exploratory Proposal for Environmental Protection" The Georgetown International Environmental Law Review, Vol.14, No.3, 2002
"Add 20 Mold-Related Requirements for Tenants that Controls Its Space" Commercial Lease Law Insider, 2002
"Control Tenant's Pre-Move-In Inspection for Toxic Mold" Commercial Lease Law Insider, 2002
"Inherited Corporate Consequences: Yesterday's Corporate Solution Becomes Today's Environmental Problem" Connecticut Law Tribune, 2002
"Adapting to the Mold Toxic Tort Landscape" IEQ Strategies' Managing Risk, 2002
"Energy Efficient Lamps: Added Risk for Building Owners" IEQ Strategies' Managing Risk, 1998
Practice in DC limited to matters and proceedings before the EPA under District of Columbia Court of Appeals Rule 49(c)(5).