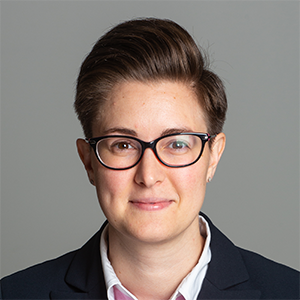 Verdant Law
Danielle Schreiber is counsel at Verdant Law, PLLC. Her practice includes advising, compliance counseling, defending against enforcement actions, litigating, and providing support for internal audits for companies with respect to their obligations under several environmental statutes. These statutes include the Toxic Substances Control Act (TSCA), the Federal Insecticide, Fungicide, and Rodenticide Act (FIFRA), the Clean Air Act (CAA), the Resource Recovery and Conservation Act (RCRA), and strategic advice regarding EU's REACH program. She also advises companies on compliance with green marketing regulatory requirements under the Federal Trade Commission Act (FTCA).
Before joining Verdant Law, Danielle was the attorney-advisor to Administrative Law Judge L. Zane Gill at the Federal Mine Safety and Health Review Commission. As part of her duties, she assisted the Judge in drafting decisions and orders under the Federal Mine Safety and Health Act, including issues regarding:  health and safety violations for mining activities, due process, notice-and-comment rulemaking, jurisdiction, miner discrimination and retaliation, equal access to justice, and penalty assessments.
Previously, Danielle was the environmental legal fellow for Senator Sheldon Whitehouse, where she advised the Senator and his staff on issues including:  environmental policy, climate change policy, energy policy, ocean policy, wildlife policy, and international trade policy. She specifically advised on the Comprehensive Environmental Response, Compensation, and Liability Act (CERCLA) and its proposed amendments, the Safe Water Drinking Act and its proposed amendments, TSCA and its proposed amendments, EPA rulemaking relating to certain endangered species, and EPA's projected stormwater rulemaking under the Clean Water Act (CWA).
Before working for Senator Whitehouse, Danielle was an associate at Bashian & Farber, LLP in New York. She practiced civil, commercial, and business litigation in New York County, Westchester County, and Stamford County (Connecticut). During her time at the firm, her duties included:  appearing and on occasion arguing before the Westchester County courts, the New York County courts, the New York State Appellate Division Second Department, and the Stamford Superior Court; and being the lead attorney drafting motions to dismiss, summary judgment motions, opposition papers, discovery documents, and settlement agreements.
Danielle earned an Environmental Law Certificate upon graduation from Elizabeth Haub School of Law (formerly Pace University School of Law) in New York. During her time at Haub Law, she served as a student attorney for the Environmental Litigation Clinic, where she worked on cases involving the CWA and the Resource Conservation and Recovery Act (RCRA). Danielle also participated in Haub Law's Environmental Externship program in Washington, DC, where she worked for the general counsel at NACWA, a membership organization that represents municipal waste water treatment facilities and POTWs.
Danielle is admitted to practice law in New York and Washington, DC.