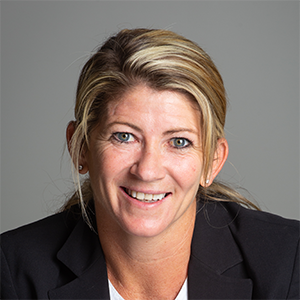 Verdant Law
Prior to entering private practice, Marie Quintin was a Regional Criminal Enforcement Counsel from 2012 to 2015 in the U.S. EPA's regional office in New York City. She served as legal advisor to the Criminal Investigation Division Special Agent in Charge and federal agents regarding legal issues related to criminal investigations, as well as advisor to the Regional Counsel and Regional program managers regarding legal matters associated with criminal enforcement activities under all of EPA's statutes.
She won a Gold Medal for her work as a member of the prosecutorial team in the Tonawanda Coke Corporation (TCC) Criminal case in 2014, in which TCC was ordered to pay a $12.5 million penalty and make $12.2 million in community service payments for criminal violations of the Clean Air Act (CAA) and the Resource Conservation and Recovery Act (RCRA).  TCC was convicted by a federal jury in March 2013 on 11 counts of violating the CAA and three counts of violating the RCRA.  The fine is one of the largest ever levied in an air pollution case involving a federal criminal trial.
Prior to and during this time, Marie was also Assistant Regional Counsel for the Office of Regional Counsel with the EPA's New York office from 2008 through 2014. In this role, she developed and managed CAA enforcement cases by serving as lead counsel and representing the Agency in administrative and civil enforcement negotiations and litigation for cases in New York, New Jersey, Puerto Rico and the U.S. Virgin Islands. She drafted key documents related to investigations, litigation and settlement. She also interviewed witnesses, prepared depositions, conducted witness preparation for trial, coordinated and oversaw discovery, drafted and filed complaints, motions and briefs and lead negotiation and settlement meetings for both civil and administrative cases. She served as counsel in the CAA case against Hovensa Petroleum Refinery, the second largest oil refinery in the United States, where after years of negotiations, a settlement was reached in 2011 for a civil penalty of $5.375 million and over $700 million in new pollution controls were required to be installed. She also served as lead counsel for numerous civil and administrative cases in including two civil cases against the Virgin Islands Water and Power Authority for violations of the CAA at its facilities on St. Thomas, St. Croix and St. John, which reached a settlement shortly after her departure from EPA.
As Assistant Regional Counsel Marie also drafted policy documents, coordinated state and federal permitting projects, reviewed state permits, and state policy programs. She served as counsel in defensive litigation in permitting matters, including presenting oral arguments in circuit court, representing the Agency in public meetings, state meetings, and regional and national enforcement meetings.
During 2006 and 2007 Marie served as a law clerk in EPA's Office of Criminal Enforcement, Forensics and Training (OCEFT) in Washington, D.C. In this role, she conducted legal research and writing, drafted memoranda concerning legal issues in securities law and environmental liability disclosure requirements; EPA's criminal and civil parallel proceedings policy; and criminal investigative matters related to FIFRA, TSCA and the CWA. She Collaborated with various EPA departments to aid in the drafting of Agency policy in the wake of the Rapanos v. U.S. and Carabell v. U.S. decisions.  She participated on behalf of OCEFT in workgroups responsible for writing new pesticide regulation for Plant Incorporated Protectants (PIPs) and completed numerous Administrative Hearings/Trial Workshop with EPA Administrative Law Judges.
Over the course of Marie's career, she has established strong relationships with influential decision makers at all levels of the EPA. She has served as an instructor for EPA Region 2's Criminal Enforcement Division and taught courses in subjects such as environmental crimes, clean air act enforcement and policy. During her career, she received numerous EPA and U.S. Department of Justice awards for exceptional and outstanding service.
Marie also brings biology- and policy-related experience in wildlife and habitat. She was a wildlife biologist for over four years, with field experience relating to wildlife and habitat management. She has managed or supported both small- and large-scale environmental monitoring, and collaborated with regional planning boards, businesses, and landowners to implement habitat conservation programs balancing government, commercial, and private interests.  As a preserve manager for The Nature Conservancy she led reconnaissance teams for damage assessment and wildlife recovery in response to a large oil spill along the New England coast.
Marie is a graduate of the University of North Carolina at Charlotte (anthropology and biology, 1997) and completed post baccalaureate course work at the University of Rhode Island including wildlife ecology, conservation biology and natural resource economics (Golden Key International Scholar, AmeriCorp Education Fellowship Participant). She received her law degree from Pace University School of Law (Cum Laude, Certificate in Environmental Law) in 2008.
Publications include:  Jim Farrell & Marie Quintin, A Practitioner's Guide to Protecting Wetlands in a Post – Rapanos World, 36 Envtl.L.Rep. 10814 (2006), and Jim Farrell & Marie Quintin, Jurisdictional Wetlands Test, 28 Nat'l Wetlands Newsl. 21 (2006).
Licensed to practice law in New York.
Practice in DC limited to matters and proceedings before the EPA under District of Columbia Court of Appeals Rule 49(c)(5).